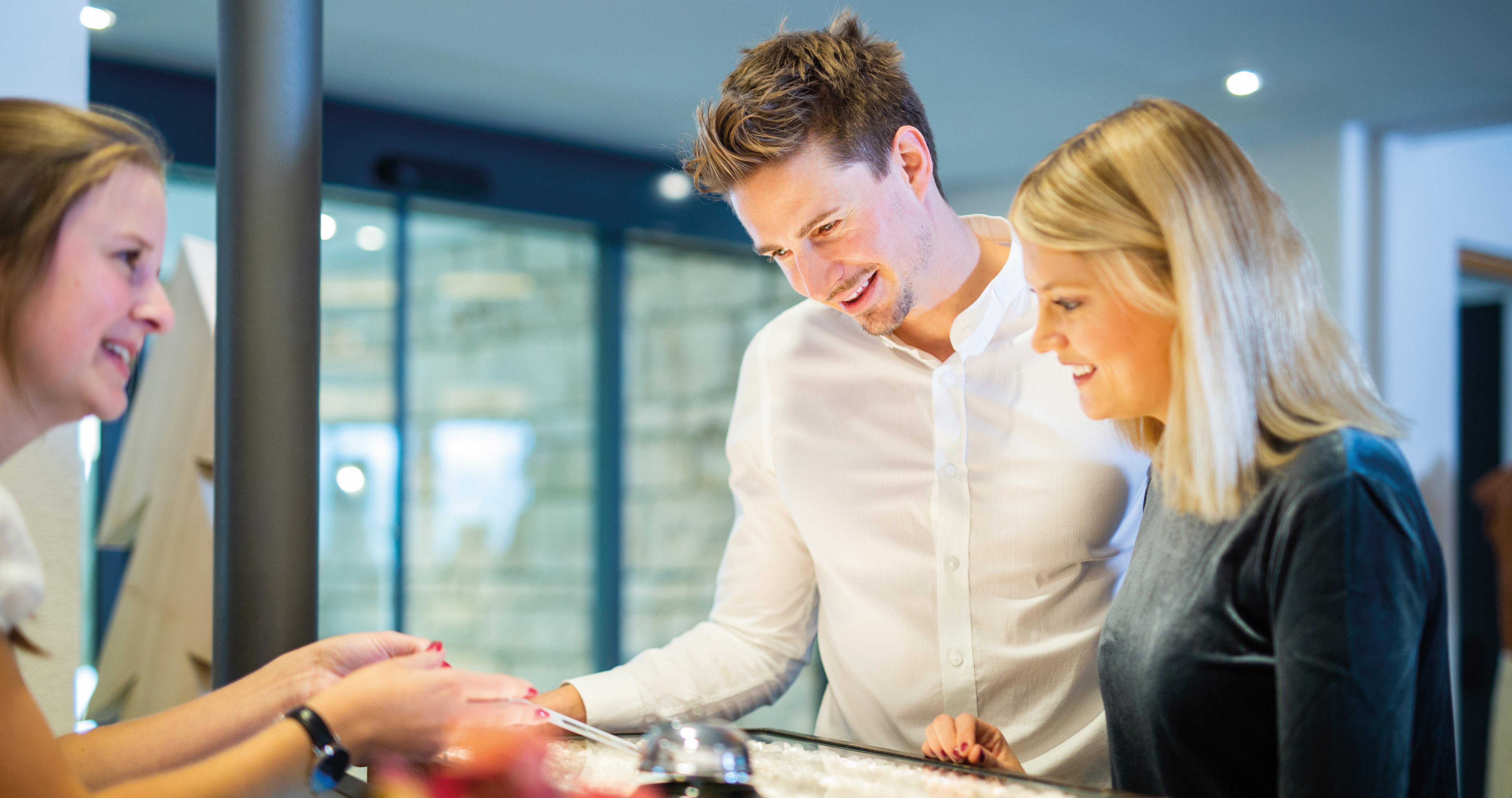 Your guest is checking-in. A great time to inform them about your Digital Guest Directory.


Why is it important to inform my guests about my Digital Guest Directory when they check-in?
Guests will only use your digital service if they know that it exists. There are benefits for you and your guests! That is why it is important to inform your guests about your Digital Guest Directory so they use it.
Initial point of contact: check-in
Guests arrive at their accommodation and you or your team welcome them. They will receive a huge amount of information now, which they can't take in that quickly.
Now is the perfect time to introduce your Digital Guest Directory!
Let your guests know that you have a Digital Guest Directory for smartphones and tablets, which they can download for free. All important information will be available at any time. Your guests will be excited and you will save a few minutes during every check-in.
Provide guests with a Guestfriend flyer
Also give your guests a Guestfriend flyer now. The unique flyer will remind your guests about your digital service and thanks to your own QR code, they will get to your Digital Guest Directory right away. Your staff don't have to explain a lot. You offer your guests a great service and your staff can save time!
Place a Guestfriend stand in every room
After checking in, guests will go to their room. A neat Plexiglass stand that we design for you individually will inspire your guests once more to use your Digital Guest Directory.
♥ ♥ ♥
Important:
Show your staff your Digital Guest Directory: Tell them about the benefits for your accommodation, your staff and your guests and introduce the above mentioned check-in process.

Do you need any help? Send an e-mail to support@guestfriend.com – we are happy to support you!
♥ ♥ ♥
How do I get flyers and stands?
If you haven't ordered a starter set (1000 flyers + 1 plexiglass stand / room) yet, you can still do so at any time. Simply send us your request to marketing@guestfriend.com.