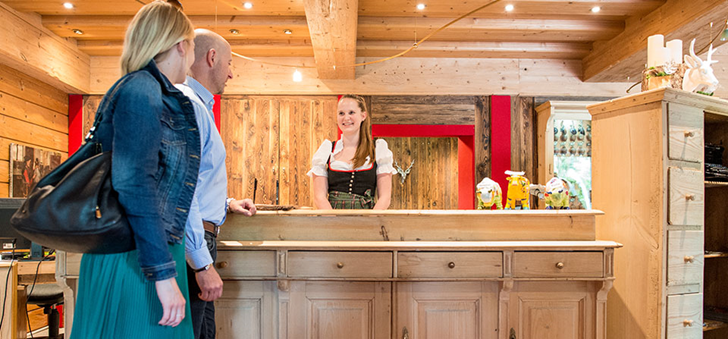 Use your Digital Guest Directory the right way and save you and your staff time.
Why do I save time with my Digital Guest Directory?

♥ Quick Check-In
As you have learned in "Inform your guests about your Digital Guest Directory – At Arrival" you save a few minutes during check-in with every guest. Your Digital Guest Directory gathers important information about their stay and answers frequently asked questions. No more information overload at check-in - and it will save your staff valuable time.

♥ Simple to Update and Manage
Managing a conventional, printed information folder takes a lot of time and paper. It's simple to manage your Digital Guest Directory in our content management system (CMS) intranet.gastfreund.net. You can update texts, change photos and send notifications with just a few clicks. Limit the information in your offline information folder to the bare essentials and benefit from the numerous features of your new Digital Guest Directory.

♥ Decrease Your Staff's Workload
Your Digital Guest Directory is the perfect resource for guests. It is always available and on hand around the clock - people have their smartphone constantly with them on their holiday. As your Digital Guest Directory answers frequently asked questions, your staff's workload at reception will decrease.